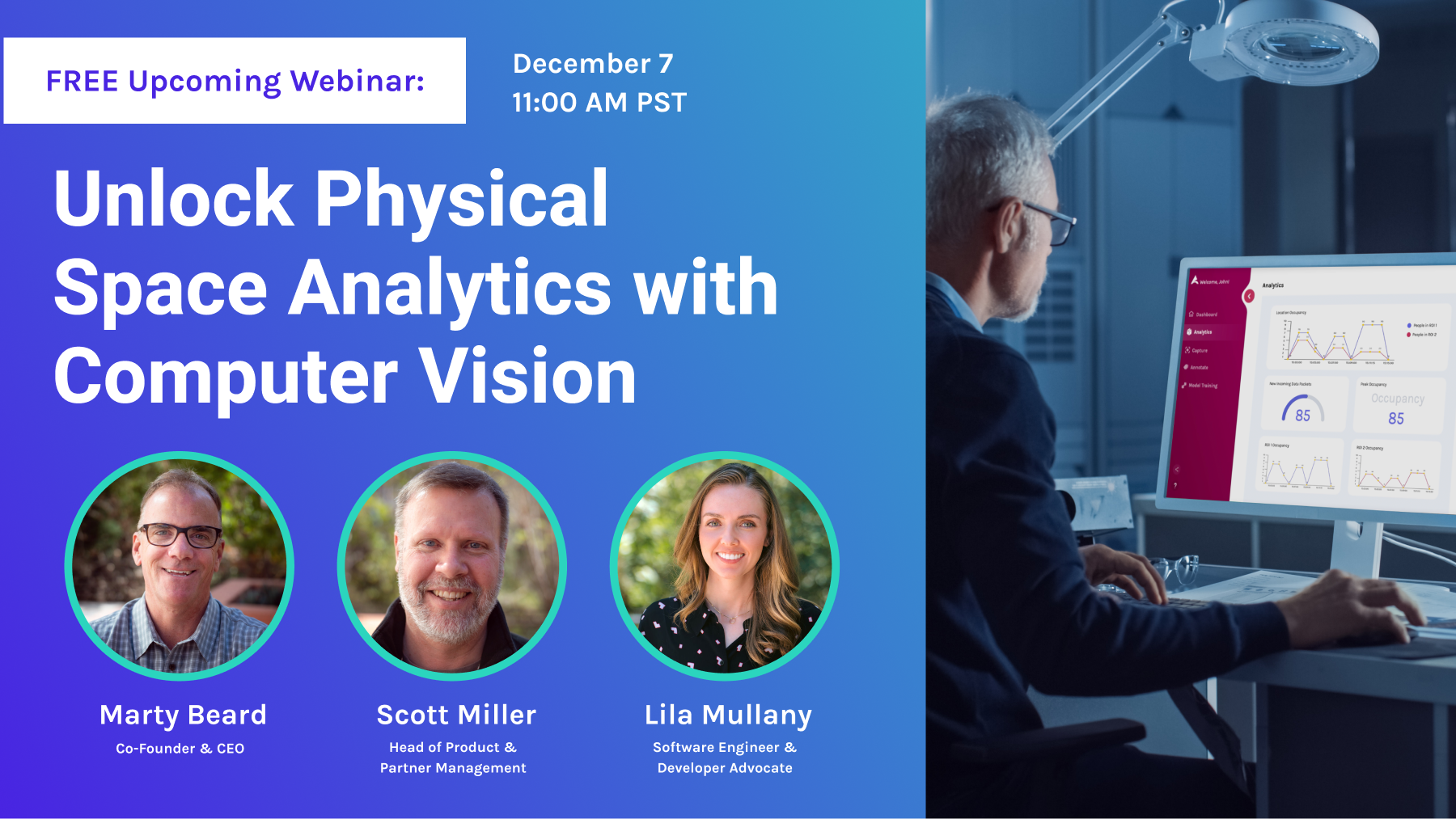 Webinar Highlights
In this webinar, alwaysAI's Co-Founder and CEO, Marty Beard, our Head of Product & Partner Management, Scott Miller, and Software Engineer and Developer Advocate, Lila Mullany discussed how to leverage computer vision for real-time analytics to achieve higher ROI. We explored use cases in retail, manufacturing, and transportation, demonstrating how the alwaysAI platform provides the foundation for scalable and accessible physical space analytics.
If you'd like to learn more about how to use this exciting new analytics service and how to publish analytics to the cloud, read about it in our docs.
alwaysAI provides developers and enterprises with a comprehensive platform for building, deploying, and managing computer vision applications on IoT devices. Make advanced AI easy for your organization - schedule a demo, and talk to our computer vision experts about your business today. If you haven't already registered for alwaysAI, please do so! It's super easy to sign up and get building and coding quickly.
---
Guest Questions
QUESTION: Do I need dedicated edge hardware for all this?
ANSWER (Scott Miller): Most likely. The good news is that price/performance is increasing all the time.
---
QUESTION: Should I be concerned about privacy?
ANSWER (Scott Miller): Yes. But edge computing is a big help with both privacy and opt-out requirements.
See below for the full video of this webinar, or click the provided link.
Join us for upcoming webinars! Whether you are new to the community or an experienced user of alwaysAI, you are welcome to join, ask questions, and provide the community with information about what you're working on.