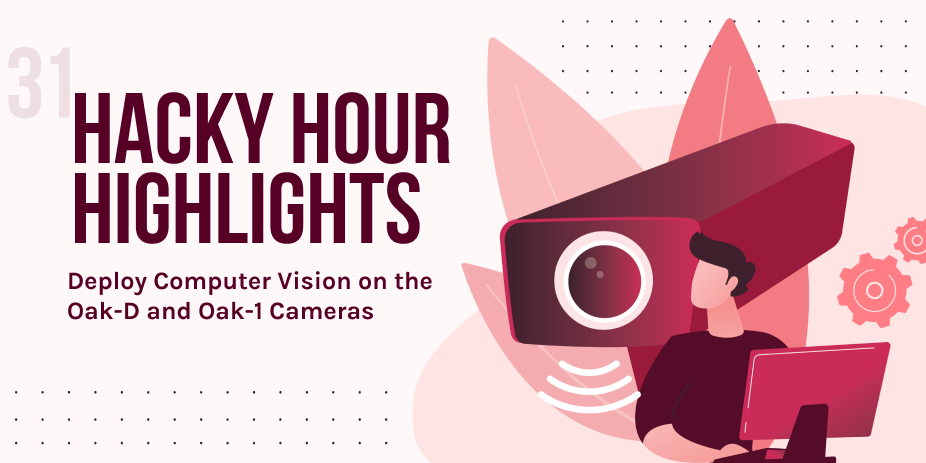 Oak-1 and Oak-D Cameras 
Open CV AI Kit also known as OAK is comprised of OAK API software and two types of hardware: OAK-1 and OAK-D. They are tiny artificial intelligence (AI) and computer vision (CV) powerhouses, with OAK-D providing spatial AI leveraging stereo depth in addition to the 4K/30 12MP camera that both models share.
alwaysAI now has full support for the OAK cameras including the inferencing on RGB API's and the custom model workflow using the alwaysAI CLI. Developers can now train a computer vision model using the Model Training Toolkit, build custom applications, and deploy on the OAK hardware. 
Check out the OAK starter apps here.
See below for comparisons of the OAK cameras.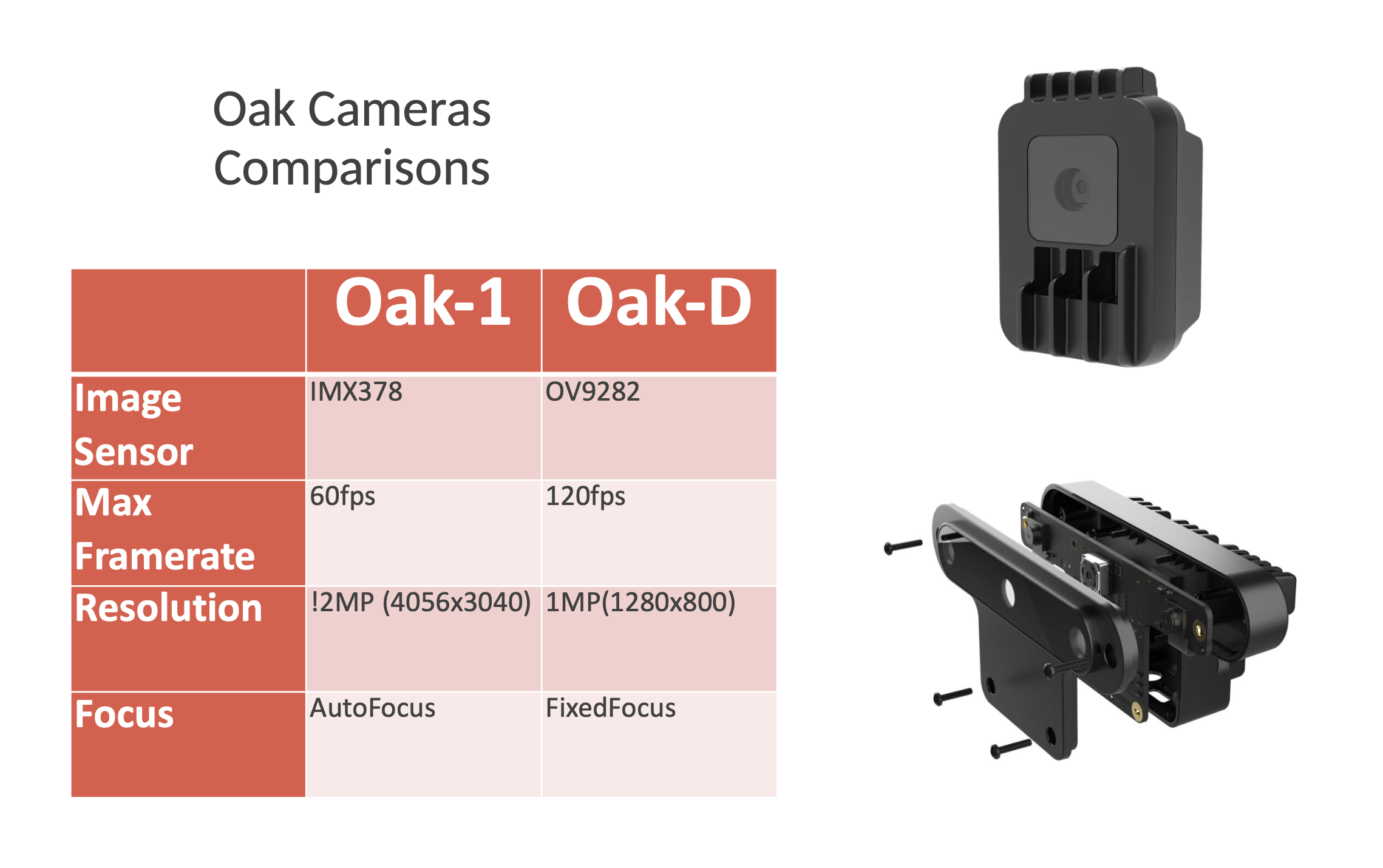 Guest Questions

QUESTION: I'm still not clear on the relationship between alwaysAI and OAK.  Does OAK have their own modeling capabilities?  Does alwaysAI replace these?
ANSWER (Steve): OAK does not have its own modeling capabilities. We support the ability to train and deploy models to OAK. 
---
QUESTION: Do alwaysAI's APIs completely replace the Luxonis' DepthAI API? Can they work together?
ANSWER (Steve): No, the alwaysAI API is intended to work with the OAK APIs and not completely replace them. 
---
QUESTION: What is the max Depth limit of OAK-D cameras?
ANSWER (Steve): 10 meters, but functionally it's closer to 8 meters.
---
QUESTION: For OAK-D cameras, is the depth feature only available when detecting  an object?
ANSWER (Steve): No, the depth feature is available also for Pose Estimation and other models as well. 
---
See below for the full video of the Hacky Hour, or click here.
                                                                              Hacky Hour
Join us every Thursday at 10:30 AM PST for weekly Hacky Hour! Whether you are new to the community or an experienced user of alwaysAI, you are welcome to join, ask questions, and provide the community with information about what you're working on. Register here.