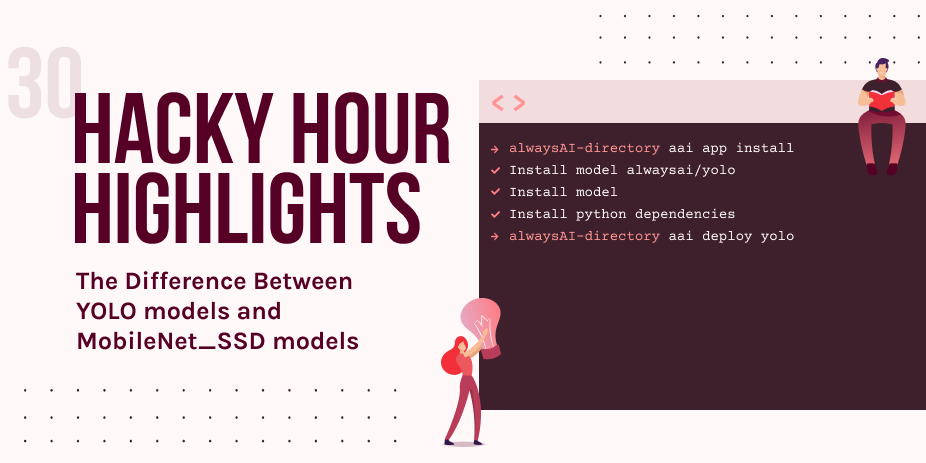 What is the difference between YOLO Models and MobileNet_SSD Models? 
This week at Hacky Hour, Steve Bottos, a Machine Learning Engineer at alwaysAI, demonstrated the differences between YOLO models and MobileNet_SSD models. In this session, Steve shows that the YOLOv3 models are generally more accurate whereas the MobileNet_SSD models are faster. See below for the technical differences between the two model frameworks.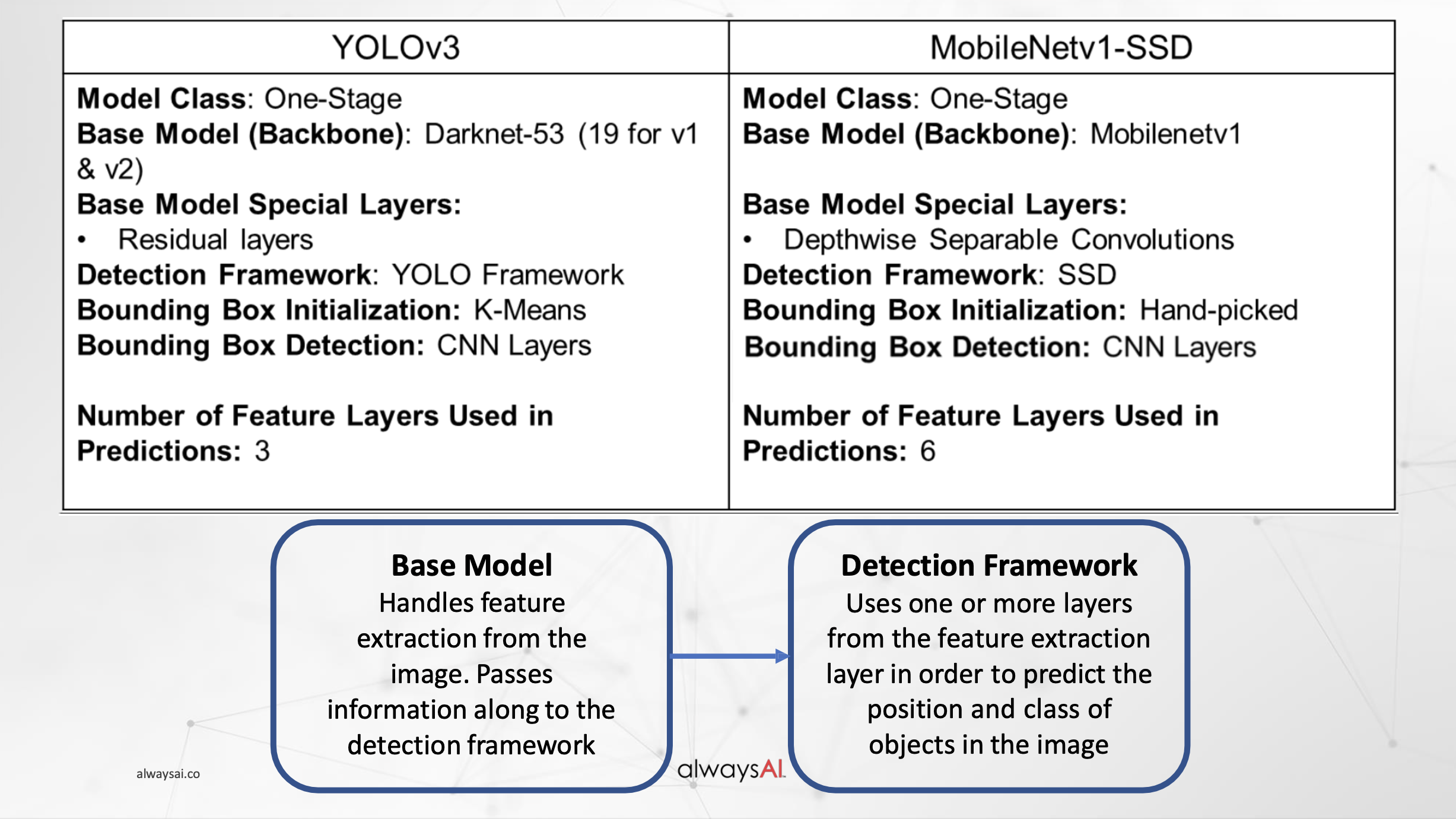 Guest Questions

QUESTION: How would the layers of both models handle facial features and then select the feature of interest and extract more details?

ANSWER (Steve Bottos): You apply the features and apply the weights of the faces. If you start picking apart what is happening in the layers, then you'd have to train the model on the given features of the face.
---
QUESTION: How would you benchmark both models against each other?

ANSWER (Steve Bottos): I would look at Mean Average Precision (MAPs) you're getting for each model. Training validation split. Train both models on the training data set, and test them on the validation data.  
---
QUESTION: Are the FPS (frames per second) specified at the same input resolutions?
ANSWER (Steve Bottos): No MobileNet_SSD is 300x300 and YOLO is 416x416

---
QUESTION: Why are the YOLO points out of axes?

ANSWER (Steve Bottos): It was actually a design decision on the author's part.
---
See below for the full video of the Hacky Hour, or click here.
Open Office Hour
Join us every Thursday at 10:30 AM PST for weekly Hacky Hour! Whether you are new to the community or an experienced user of alwaysAI, you are welcome to join, ask questions, and provide the community with information about what you're working on. Register here.