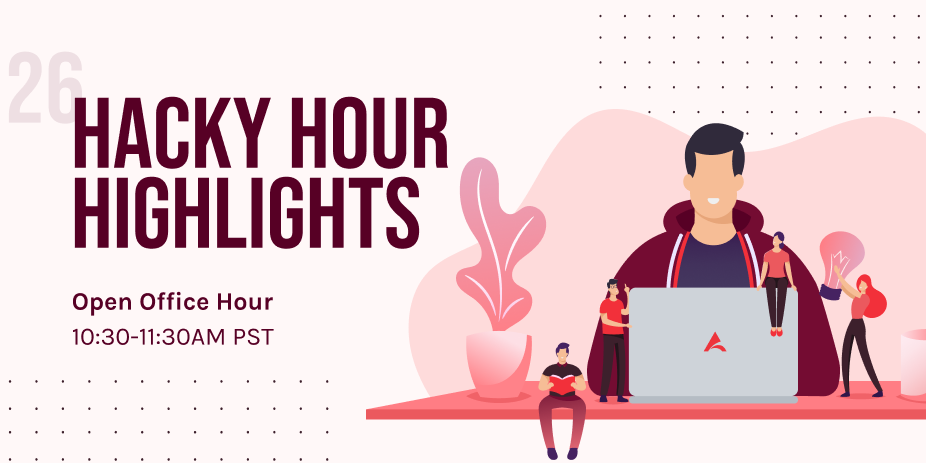 This week at Hacky Hour, alwaysAI's CTO, Steve Griset, and Developer Advocate and Software Engineer, Lila Mullany hosted another round of Open Office Hour. This Hacky Hour format is perfect for both beginners and experienced alwaysAI developers. We are here to ensure the success of our community. In these sessions, our community can ask us questions about setting up an edge device, building a CV application, or general inquiries related to computer vision and alwaysAI!
Interactive Streamers with alwaysAI
During the Open Office Hour, Lila highlighted how to build interactive streamers with alwaysAI using Plotly Dash. Plotly Dash is a javascript graphing library which can be used to create dashboard visualizations, in this case, alwaysAI leverages dash for Python. There are two main components to Dash: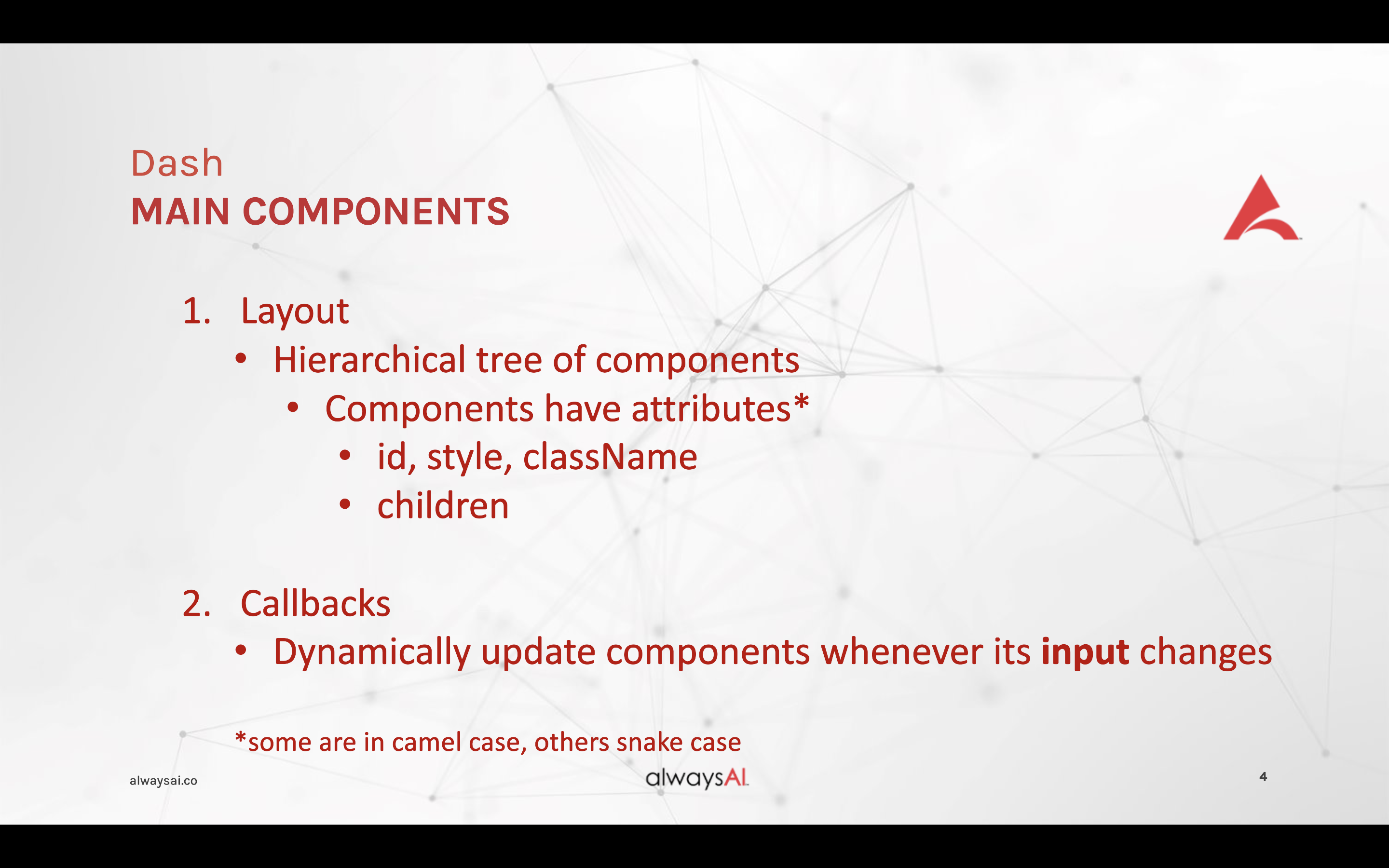 Click here for the GitHub repository shared in the Hacky Hour. 
Guest Questions

QUESTION: Can we access an alwaysAI streamer from different locations? 
ANSWER (Lila): IP streaming requires that your camera has a fixed IP. As long as IP is public and the port has been enabled, that should work. Here's the docs for the camera streamer. 
---
QUESTION: I notice that REACT is not imported, at what point is it brought in?
ANSWER (Lila): The app is all in Python. You can write these components and they are then converted to Python in the backend. I am not sure how the conversion happens in REACT. That's the benefit of using Dash, you can use it and not worry about the backend mechanics of how it works. 
---
QUESTION: Can we make a custom web interface with alwaysAI using Dash? 
ANSWER (Steve): Yes, this Hacky Hour is to highlight how you can make interactive custom streamer.  Watch the full Hacky Hour to learn how. 
See below for the full video of the Hacky Hour, or click here.
Open Office Hour
Join us every Thursday at 10:30 AM PST for weekly Hacky Hour! Whether you are new to the community or an experienced user of alwaysAI, you are welcome to join, ask questions, and provide the community with information about what you're working on. Register here.