We're happy to announce the addition of the alwaysAI discord bot developed by Nathan W. and Valentine W. , and implemented by Chris Chu. This bot allows you to do 2 main things right from our Discord community:
Display documentation regarding models from the alwaysAI model catalog
Run those models against images pasted right into a Discord message
First, open a direct message with the alwaysAI Bot.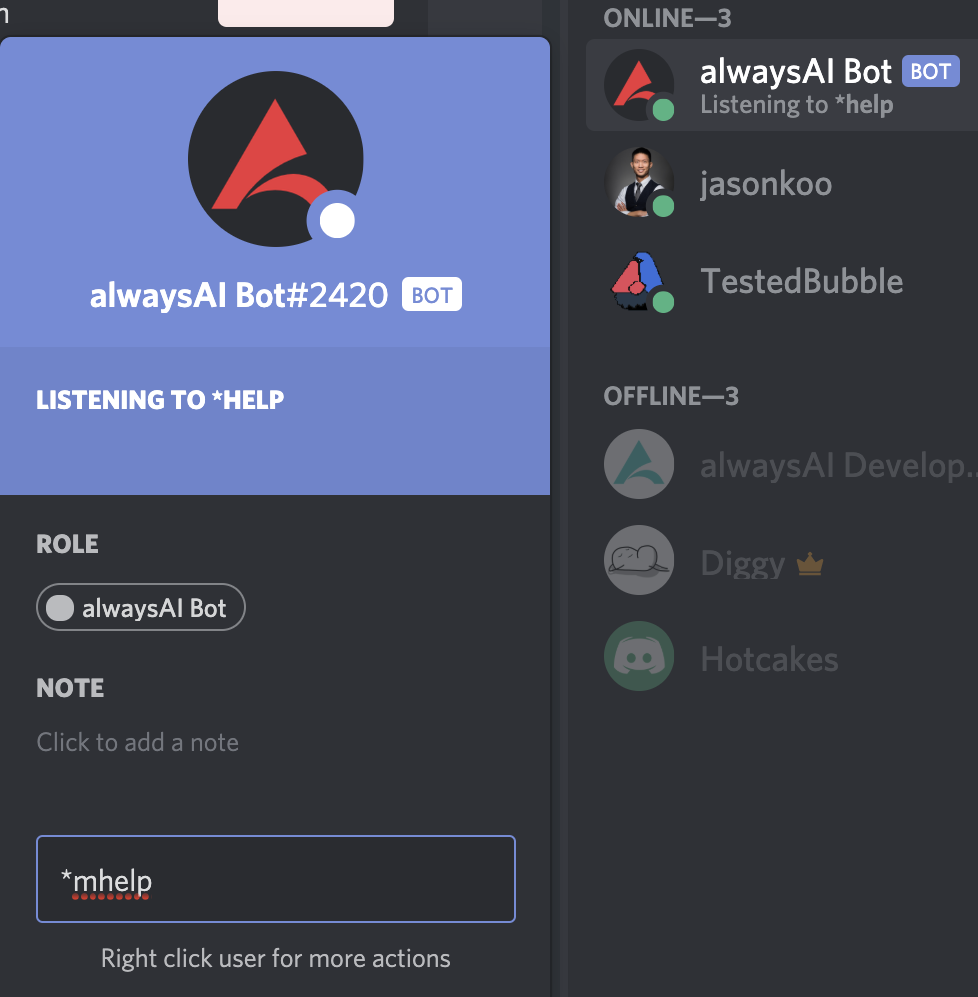 To list all models send the message:`*mhelp` which will display a list like: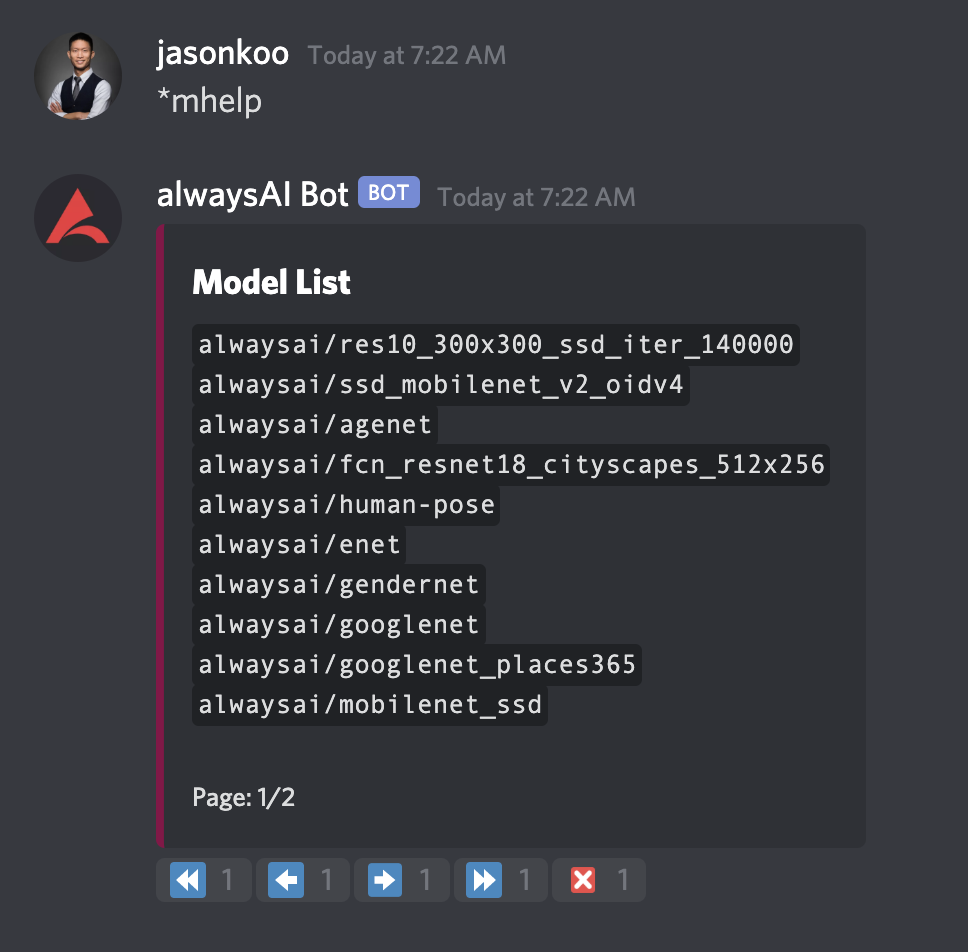 Then type in a command like `*mhelp <model_name>` to get details regarding a specific model: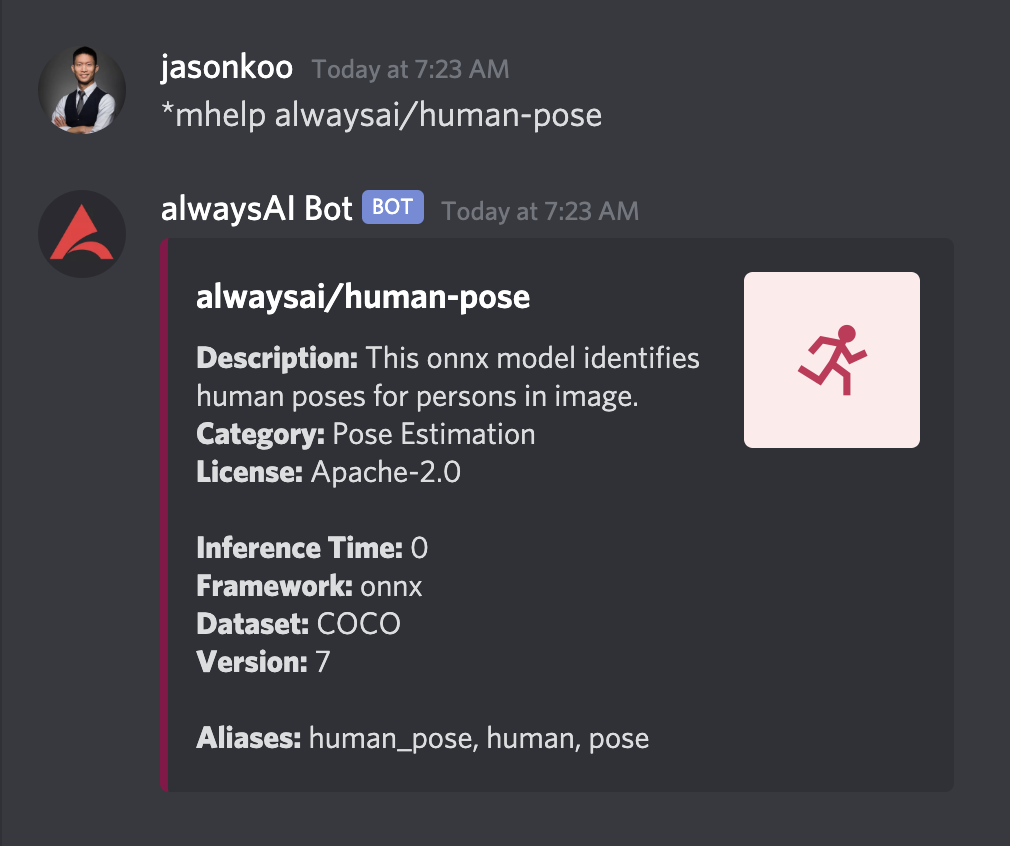 To run a model on an image - paste an image into the chat window and enter the text: `*model <model_name>` like so: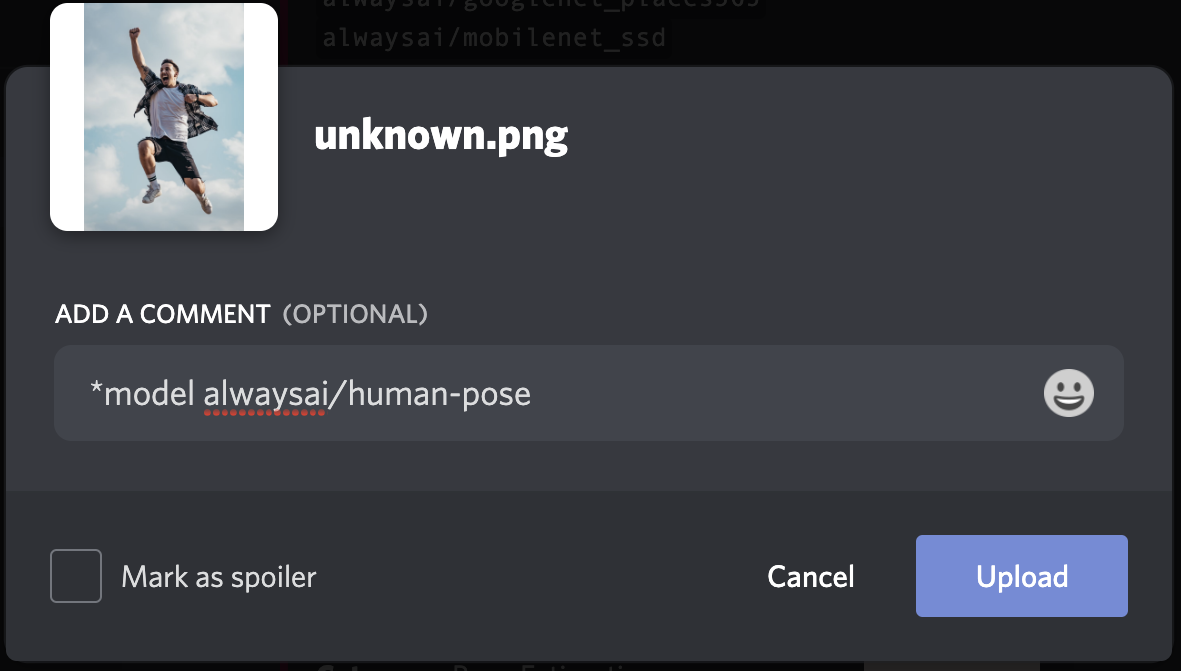 After a few moments the bot will return a labeled image: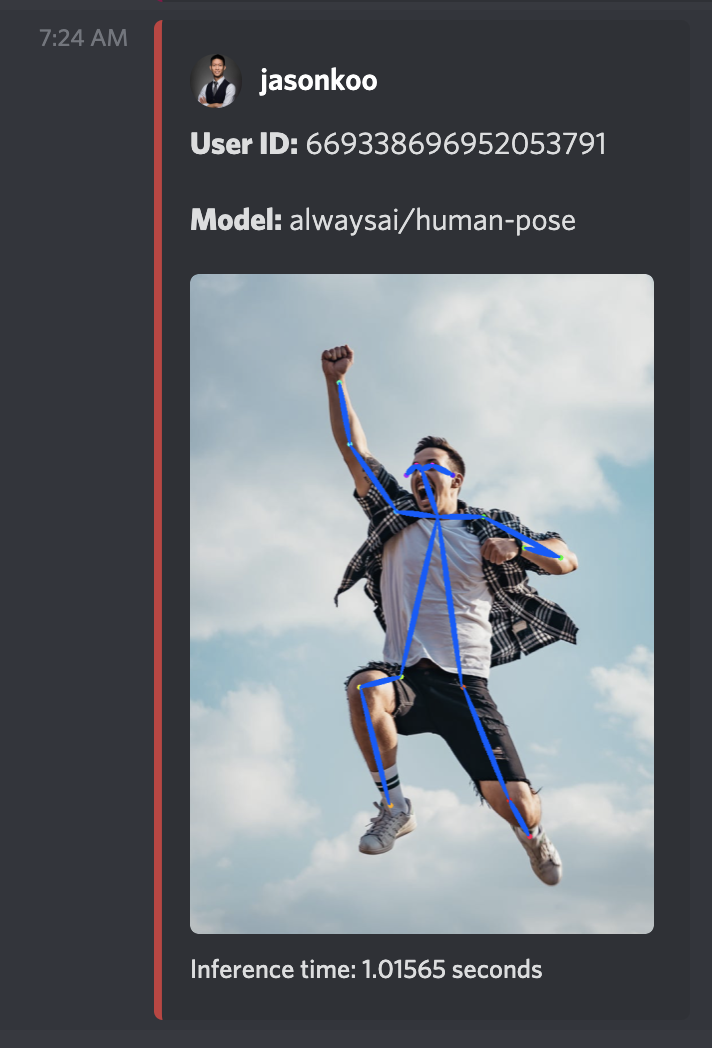 And that's it. If you encounter any issues or have suggestions, message us in the #general channel of the Discord community.
Enjoy!
About alwaysAI
alwaysAI provides developers an easy-to-use platform to quickly build and deploy deep learning Computer Vision applications on "IoT" devices like cameras, drones, wearables, robots, and transportation units. The final goal of alwaysAI is giving devices  'intelligent sight' and enable them to autonomously make smart decisions in real-time.
alwaysAI is located in San Diego, with our headquarters in the beautiful
Solana Beach neighborhood. We leverage San Diego's incredible intersection of mobility, big data, and neuroscience communities – all critical to the future of artificial intelligence and computer vision.
Using the alwaysAI platform to run a CV application on an edge device generates up to 12X in annual cost savings - as well as speed and privacy benefits - over the cloud.
Contact
contact@alwaysai.co
420 Stevens Ave #270
Solana Beach, CA 92075