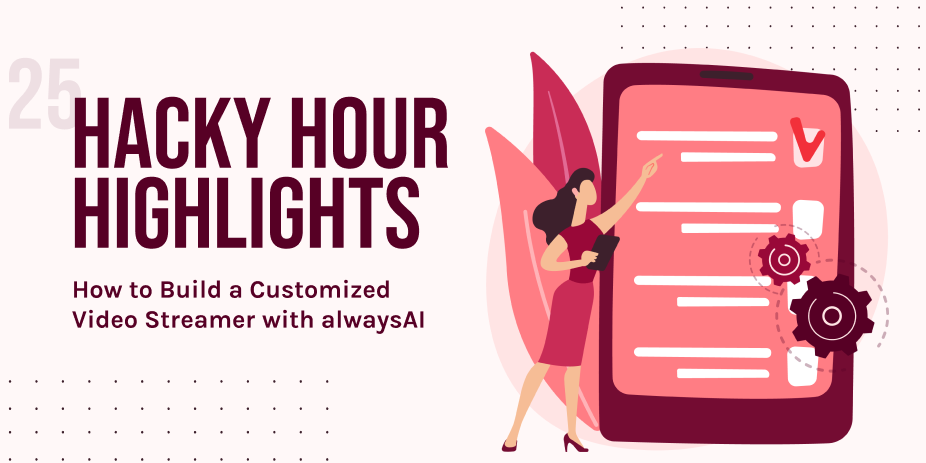 Video Streaming with alwaysAI
In this Hacky Hour, we cover various ways to get the streamer from the alwaysAI application to a browser, a third-party application, or a server. Eric VanBulher, a Principal Software Engineer at alwaysAI, demonstrated the system architecture, streaming technologies, using the alwaysAI streamer and MjpegVideoWriter, and using ZeroMQ and MJPEG streaming with alwaysAI. 
See below for the System Architecture of the Video Streamer:
Click here for the GitHub repository of this Hacky Hour.
Guest Questions
QUESTION: Does the alwaysAI video streamer work with WebRTC?
ANSWER (Eric): I have not yet tried that, but in a future Hacky Hour session, we'll cover that. It's on my list of items to explore.
---
QUESTION: Can you describe your camera set up?
ANSWER (Eric): Yes, I used a webcam and configured it to run with the NVIDIA Jetson Xavier NX.

---
QUESTION: Will this setup work with the Ring and Blink cameras?

ANSWER (Eric): If these are IP video cameras, then yes you can stream with Blink and Ring cameras. However, these cameras specifically have restrictions with access to third-party streams. You can also write a "skill" in Alexa that has the ability to retrieve that given stream. It won't be an off-the-shelf solution, but you can process the stream using the alwaysAI app.
---
Watch the full Hacky Hour to learn how Eric built this computer vision application. 
How to Build a Customized Video Streamer with alwaysAI
Join us every Thursday at 10:30 AM PST for weekly Hacky Hour! Whether you are new to the community or an experienced user of alwaysAI, you are welcome to join, ask questions, and provide the community with information about what you're working on. Register here.