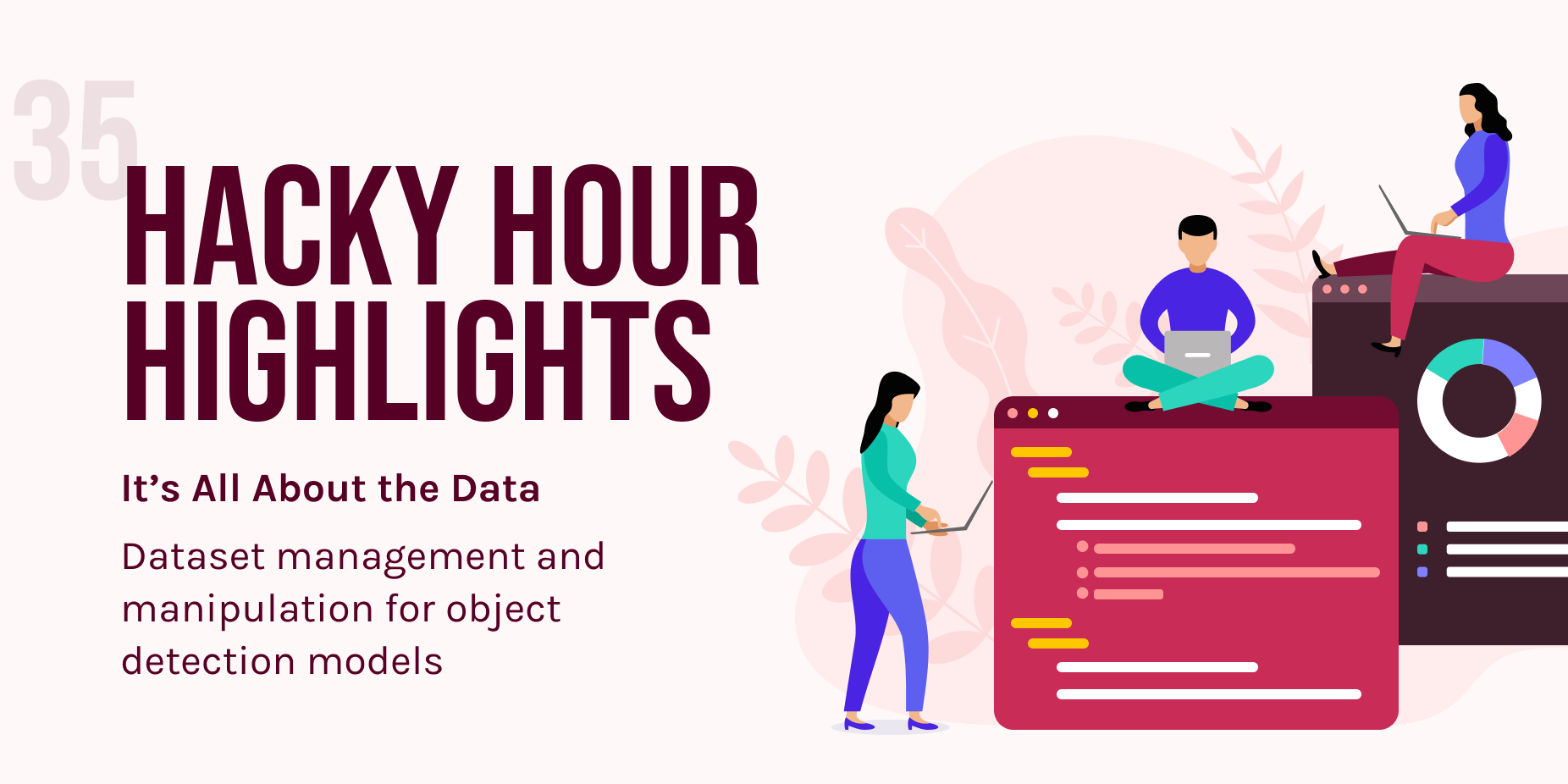 Hacky Hour Highlights: It's All About the Data
alwaysAI hosts a regular, hands-on training session for our developer community called Hacky Hour. Hacky Hours are a great way to kick-start your computer vision journey with introductory content, code demos, and engaging exercises. We are here to ensure the success of our developer community. In these sessions, our community can ask us questions about setting up an edge device, building a CV application, or general inquiries related to computer vision and alwaysAI!
In this Hacky Hour, Todd Gleed, a Senior Product Manager at alwaysAI, covered how to manage computer vision data collected on the edge. Follow along with the demonstration and use this tutorial to learn how to manage your raw data, enhance it with augmentation, and analyze your datasets. Todd demonstrated synthetic data generation and provided scripts to balance your classes and validate your bounding boxes.
These tools can help you in your data collection and data annotation process.
---
Guest Questions
QUESTION: Did you use multiple images of the same soda bottle or different soda bottles?
ANSWER (Todd Gleed): For all data collection you try to get as many data permutations as you can. You want to use multiple images or the same object from different angles and distances away from the camera.
---
If you haven't already, join us on our Discord channel to follow up on any questions you have about today's Hacky Hour!
See below for the full video of this Hacky Hour, or click the provided link.
Join us for upcoming Hacky Hours! Whether you are new to the community or an experienced user of alwaysAI, you are welcome to join, ask questions, and provide the community with information about what you're working on.