The developer platform at alwaysAI fast-tracks the creation and deployment of computer vision applications on edge devices, making it easy for you to get started building applications in the field of computer vision.
There are three main elements of the alwaysAI platform that work in concert to accelerate computer vision application development: 
The model catalog is a curated list of computer vision models that include object detection models, image classifiers, pose estimators, and semantic segmentation models. These models can be used to quickly prototype an idea or to develop an entire application.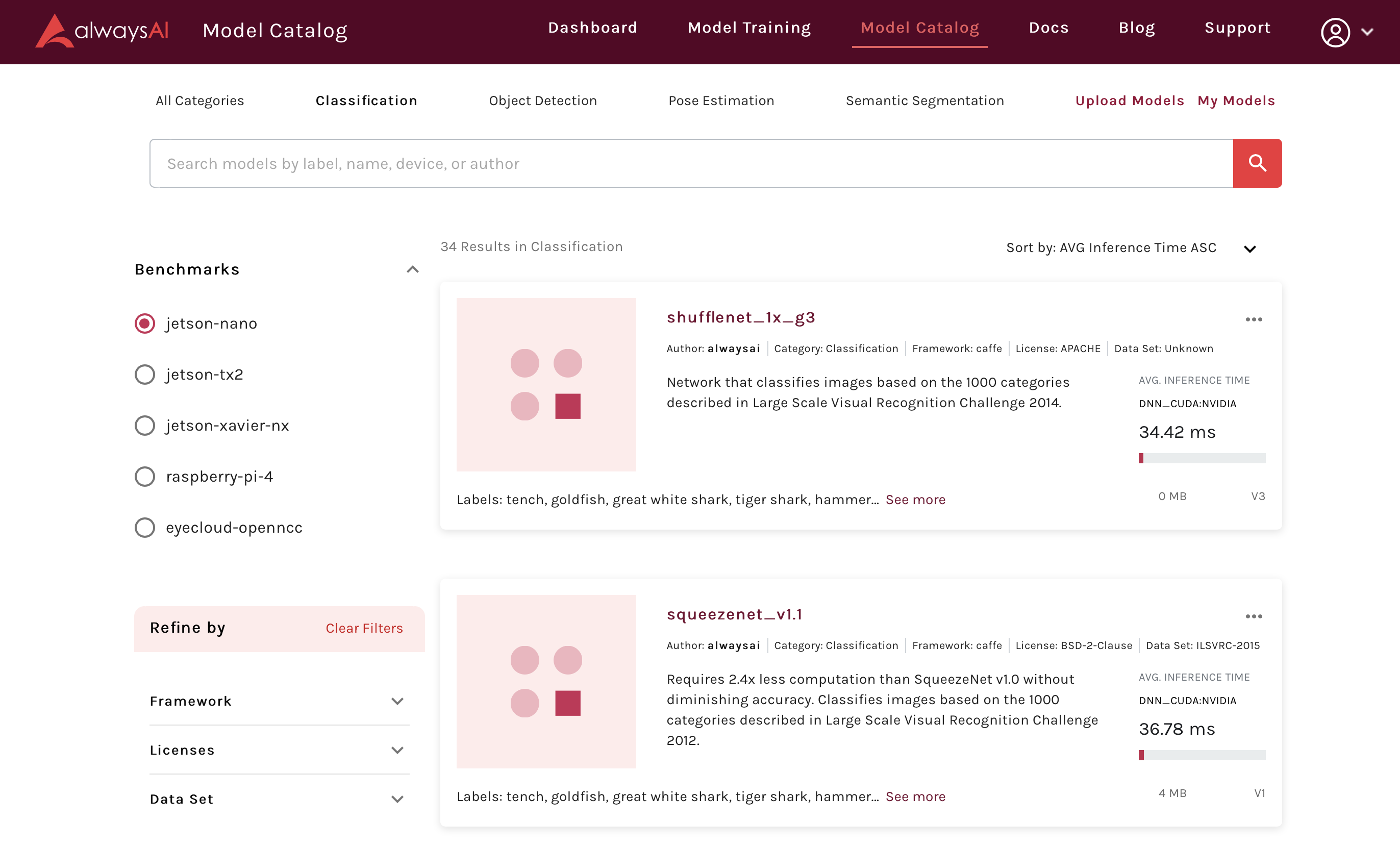 The edgeIQ Python library is built on top of OpenCV, and makes computer vision development easier by reducing the code burden, resulting in faster implementation and a reduction in the number of lines of code required to get your application up and running.  


The alwaysAI CLI will help you quickly build and package your application into a Docker container and then deploy it directly to an edge device that supports Docker.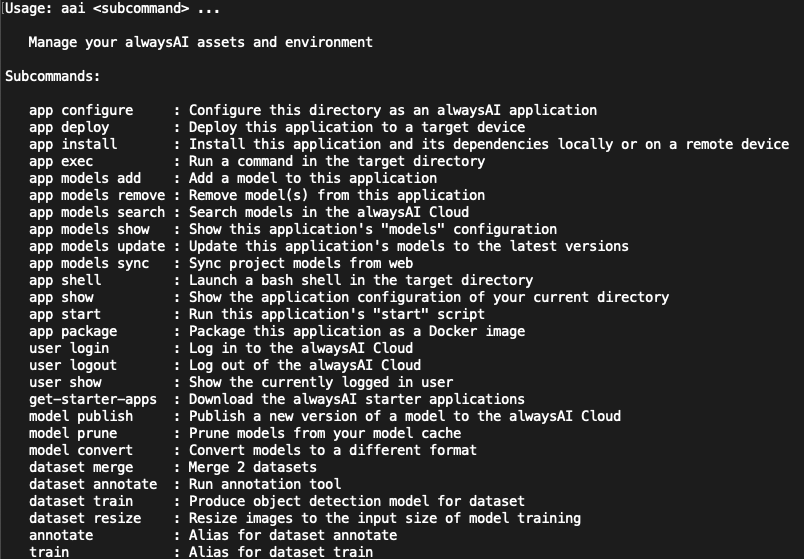 Hardware Requirements and Development Workflow 
There are a few different options when it comes to the development workflow using alwaysAI. You can build natively onto a Windows, Mac, or Linux system, which is a great option for prototyping. In order to make use of computer vision in real-time, your development machine will need a webcam (either built-in or external). However, you can also process pre-recorded videos or images from another source with alwaysAI.
You can also build directly on an edge device such as a Raspberry Pi, NVIDIA Jetson Nano, or Qualcomm board by installing the alwaysAI tooling and Docker onto the edge device and developing and deploying from there. 
The recommended option, however, is to build on a separate development machine and then deploy onto an edge device using the CLI tool. This option provides more flexibility and is a more accurate reflection of what you would do in a real production setting because you wouldn't necessarily want to put all of the alwaysAI tooling onto an edge device during prototyping. 
Software Requirements
The software requirements for running alwaysAI can be separated into two parts. The development machine requires Node and NPM to install the Python library and the CLI tools, and the edge device needs to be compatible with Docker, so it must be a system based on ARM32, ARM64, or X86 architecture. 
If you haven't already, sign up for your free account now. 
There are several resources available to our users including our documentation, blog and starter apps to help you get started.