The AI & Big Data Expo was a great success for alwaysAI. We were a sponsor at the event, which took place at the Santa Clara Convention Center on November 13th & 14th. Our booth was met with an overwhelmingly positive response as we demonstrated how to easily create and deploy computer vision apps on the edge with the alwaysAI platform, and attendees got to witness these applications performing in real time.


CEO Marty Beard gave a compelling talk at the Convergent Technology Stage, where he spread the word about the benefits of computer vision, and inspired the audience to consider how they might use the alwaysAI platform to enhance both existing applications and new projects. The alwaysAI booth was packed throughout the course of the event, and there was an incredible level of interest in our platform, with numerous attendees signing up for the beta program as a result of experiencing the value that CV can bring to enterprise customers in every vertical and industry.During the Expo, we had the opportunity to showcase some of our new collaborations with Qualcomm & NVIDIA. It was exciting for us to demo our platform working in conjunction with the Qualcomm Robotics RB3 platform (stay tuned for more info on this). We were also delighted to have one of our partners, productOps, presenting at our booth.

ProductOps demonstrated how they have used the alwaysAI platform to enable new types of products for their clients, such as a trail counter allowing them to look at different types of trail usage over time, and to do predictive analytics to be able to better manage state parks and trails. The productOps developers are advocates for our platform because they appreciate how useful it is to be able to get a functional computer vision app up and running within an hour or two. Once someone understands how to use our starter apps, they just need basic Python from there to manipulate the data that is available through the platform.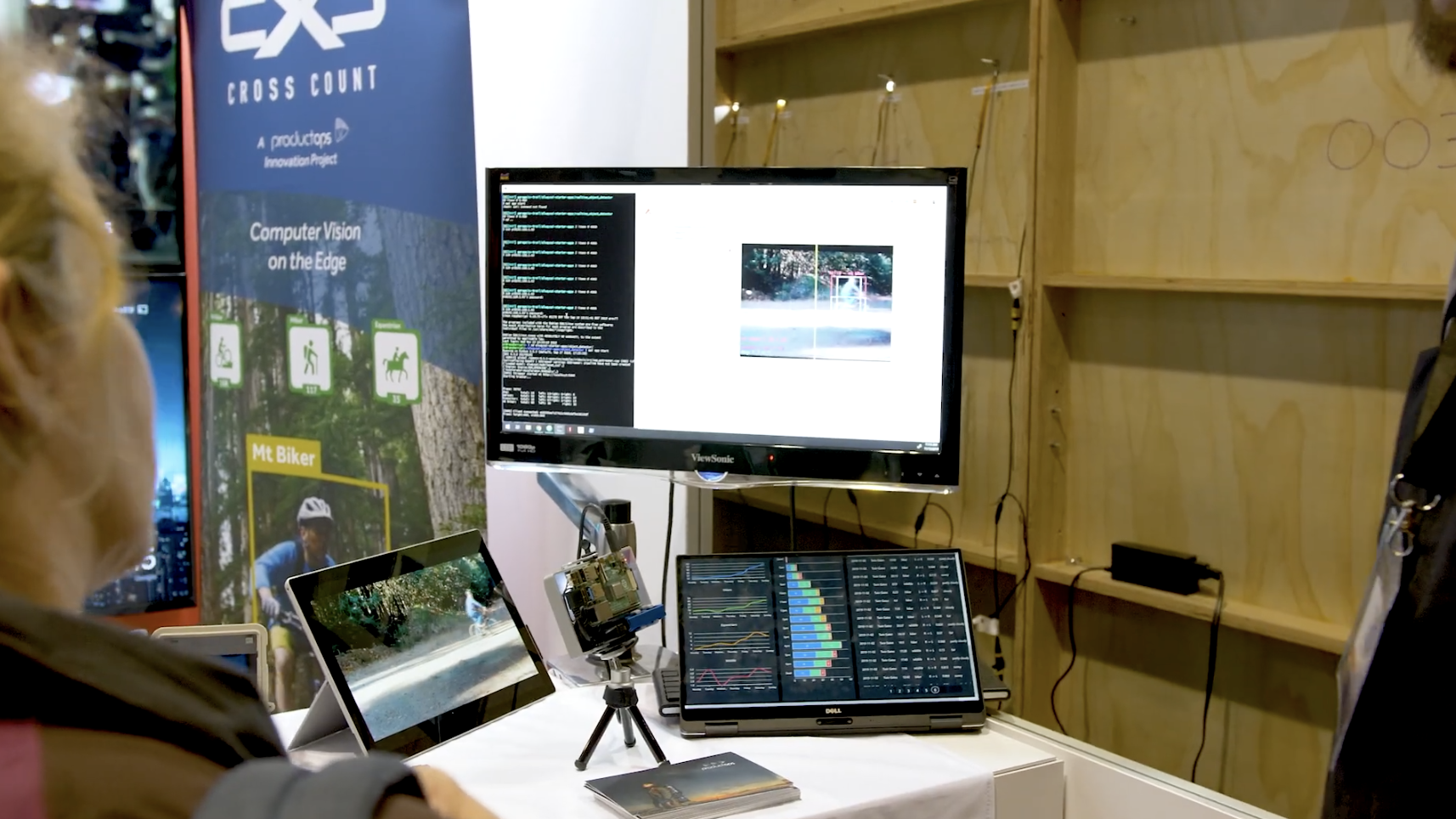 We're excited to continue to help developers across different industries leverage the power of this new technology, and we look forward to meeting more developers and to forming new collaborations in this growing ecosystem.